After a short break, the Premier League is back. While there is a long way to go, we're beginning to get a better picture of which teams are looking strong this season. With most clubs playing three games each, many of the usual suspects are sitting near the top of the table.
At this early stage in the season, many fans are beginning to bet on the outcome of the Premier League. The futures market in football is incredibly popular as fans back their own team, or try to predict which team will win, finish in the top five, or get relegated at the end of the season.
Here are the main contenders for 2020/21.
Liverpool
Liverpool finally broke their 30-year league title drought last season, winning the Premier League for the first time. While Jürgen Klopp played down the prospects of back-to-back league wins, many fans and pundits believe there is a strong chance.
They showed incredible consistency in 2019/20, going more than half the season before losing a game.
They've started the new season in the same fashion, winning both of their first two games. However, in their opening match against Leeds United, the Reds struggled to maintain a lead. They did manage a more comfortable win against Chelsea the following week.
While Klopp has made a number of changes during the summer transfer window, Liverpool has retained all of its key players, including Mo Salah and Virgil van Dijk.
Liverpool sit second favourite according to many major bookmakers, including Marathonbet who is currently giving them odds of 151/100.
Manchester City
City have been the dominant club in English football in the last few years, though they seemed to struggle a little last season. Ahead of their second game, they sit 8th in the table but have a game in hand over most other clubs.
Many pundits are predicting a return to form in 2020/21 now that the distractions of the UEFA investigation and subsequent appeal to the Court of Arbitration for Sport have been put behind them.
They've acquired 19 new players during the transfer window and said goodbye to another 15. These have not been focused on a single area, but have signified a wholesale change right across the board.
This new talent could strengthen City's chances, but with so many fresh faces it could take a few games for the players to properly bed in and get into the swing of working together.
Their first game ended 3-1 against Wolves and was a match that they dominated by just about every metric. They have some tougher games in the coming weeks that could give us a better understanding of how they will fair this season, including matches against Arsenal, Liverpool and Tottenham.
At this point in the season, City have the best odds (87/100) in the outright Premier League market.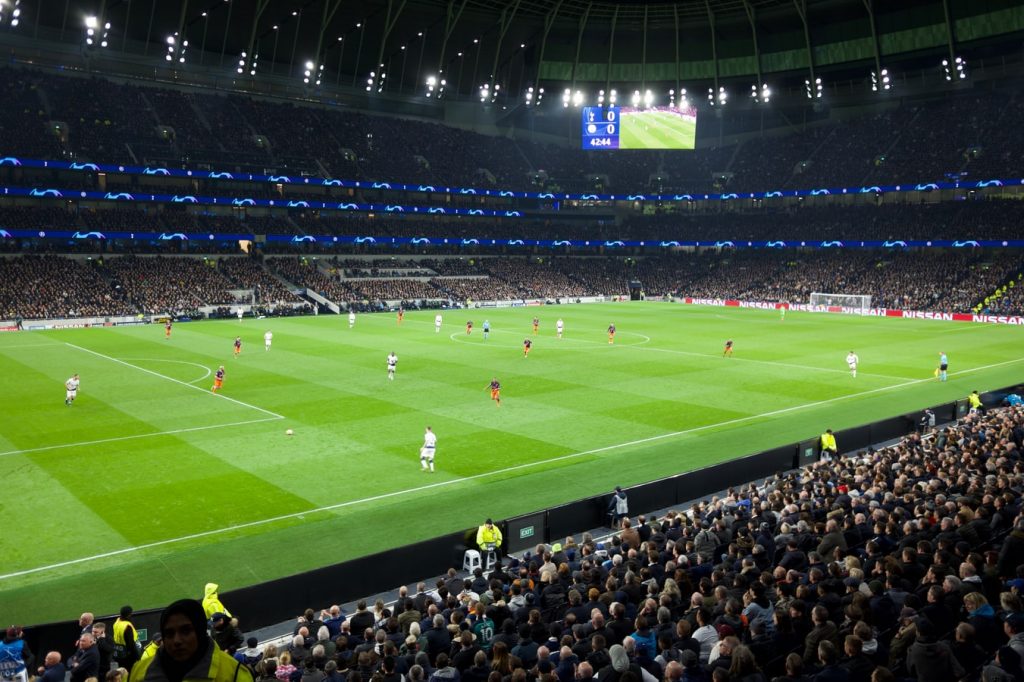 Caption: There hasn't been a London winner of the Premier League since 2016/17
Chelsea
In recent years, Chelsea have been the most successful Premier League club outside of the north of England, winning two of the last seven titles.
For the most part, they've remained contenders for the league during the years they didn't win, though they did finish 10th in the abysmal 2015/16 season.
They haven't had the strongest of starts to this season either. After beating Brighton & Hove Albion in their first game, they lost 2-0 to Liverpool and then drew 3-3 against the newly-promoted West Brom.
That was despite having significantly more attempts at a goal and dominating the possession of the ball. In fact, West Brom finished the first half with a 3-0 lead, and Chelsea only managed to scrape a single point from the match in the final seconds of stoppage time.
They've spent even more than Manchester City during the transfer window, acquiring 23 new players at a cost of £222.48 million, which they've offset slightly with the £66.6 million earned from the sale of 13 other players.
Like City, Frank Lampard has made significant changes right across the board, so his squad may take a few weeks to get up to speed.
If they can't turn their fortunes around in the next few games, their odds of 23/1 may begin to drift.
Image from: unsplash.com